Bio
Wes Swing is a singer, cellist, songwriter, and composer from Virginia. His new full-length album And The Heart [out June 2] is a blend of Swing's literary songwriting with production and analog electronics by Paul Curreri and backing vocals by Devon Sproule. The album is about darkness and light, sadness and joy, and looking for beauty and connection. Using deliberately sparse and stark instrumentation, sections of intimate and personal performance transition into electronic escapades and flourishing full-band crescendos. "The compositions, pieced together very carefully, are orchestral without orchestra. They are movements, and they are moving. They take place in that grey area between pop and symphonic." - No Depression
 Wes Swing's musical journey began as a four-year-old violinist. He developed an early appreciation for classical music, and later found his true musical love in playing and composing for cello while studying Latin at university. After graduating with a Latin degree, Wes taught for three years before quitting his teaching job and turning to music full time. A love of the classics comes through in his imagist lyrics and arrangements.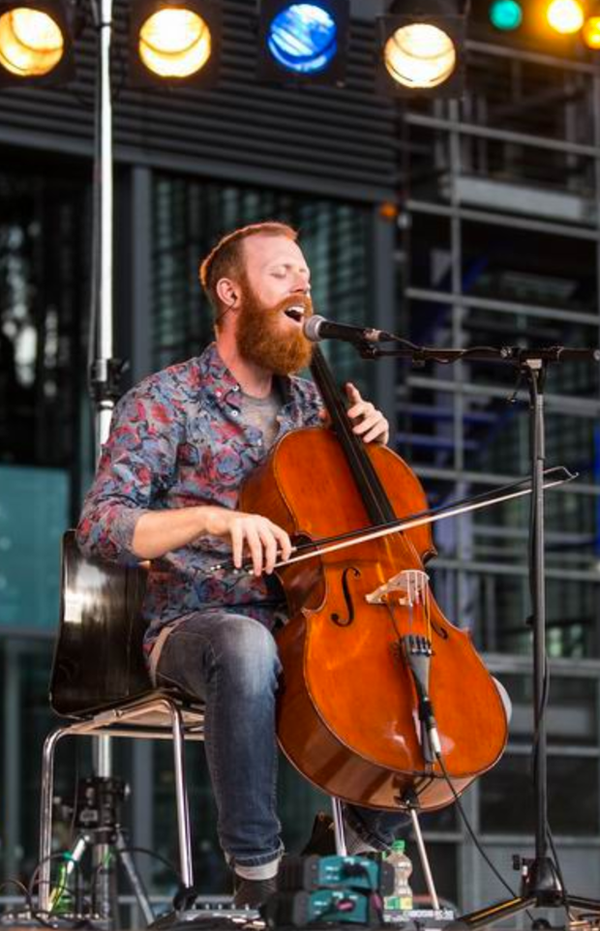 The revelatory nature of Swing's journey shines through on the new album. Dark, foggy soundscapes and subdued cello melodies slowly focus into moments of clarity, overtaken by a symphony of vocal harmonies, strings, synths and pounding beats, before receding back into an instrumental dreamworld. 
Swing's music is featured regularly on NPR and with modern dance. Wes and band will be performing throughout the US and Europe in support of And the Heart, and in addition to music, he is currently writing a book of short stories. Press quotes/links are here.